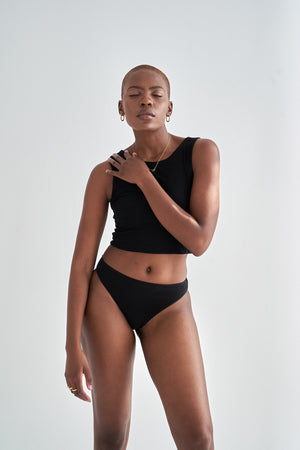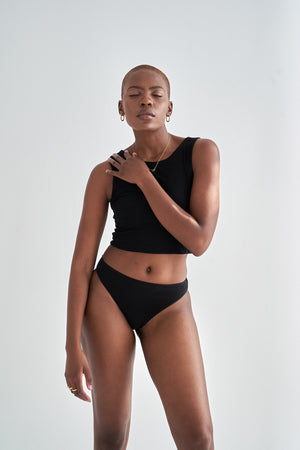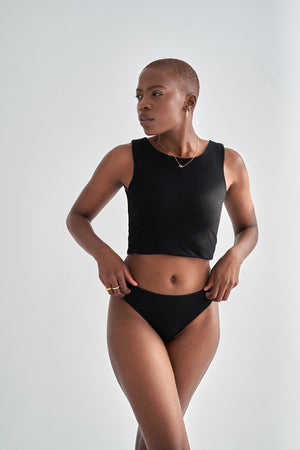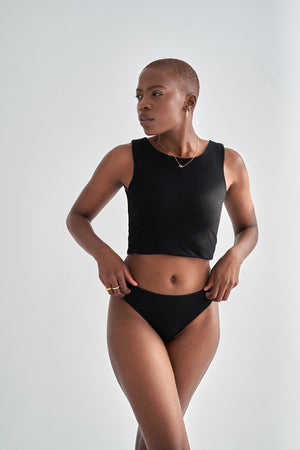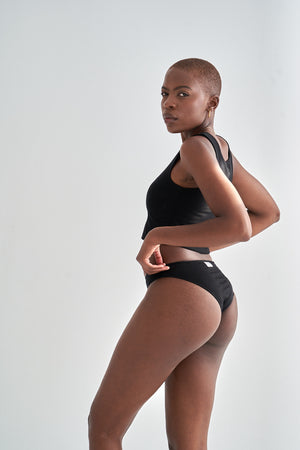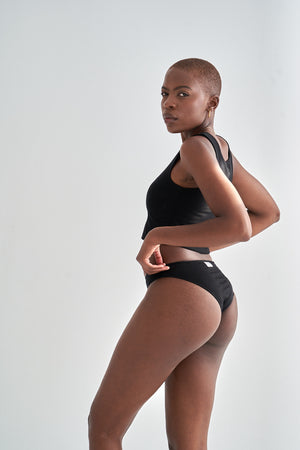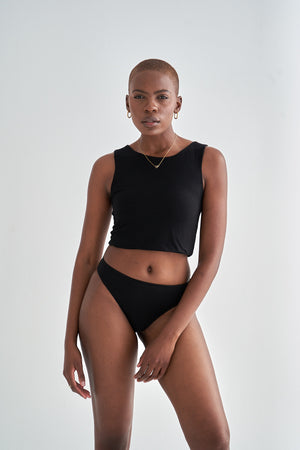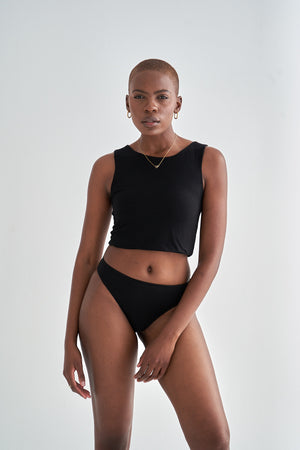 On Sale
Bamboo Panties -Brazilian
You will never want to wear cotton panties after having tried bamboo panties. 
The Brazilian panty is a soft classic brazilian shape with a flattering high cut leg. This trendy style is less revealing than a thong, but more revealing than bikini briefs. The waistband lies flat on your skin, preventing digging into your skin and leaving a seamless appearance under clothing.

Mindfully made and crafted in breathable bamboo, this everyday essential is soft, simple and sustainable. 
Why we love it: bamboo fabric is known for its moisture wicking properties and is four times more absorbent than cotton. Unlike cotton, bamboo has natural antibacterial and antifungal properties. This means our bamboo panties will keep you fresh and dry throughout the day.
Not to forget, bamboo undies are not only better for you, but also better for the planet. Bamboo's naturally-occurring properties as a fabric and highly sustainable cultivation practises makes it one of the most sustainable fabrics today.