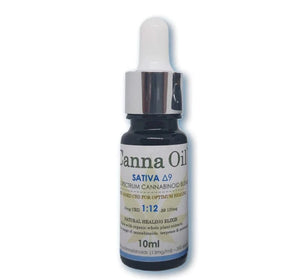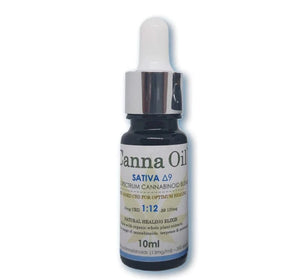 On Sale
Canna Oil Sativa
This Full Spectrum Sativa Cannabinoid Blend is crafted using natural ingredients, just as mother nature intended. It's a whole plant extract that contains a rich profile of terpenes and cannabinoids, providing you with all the benefits of the plant's goodness.
The ethanol used in the extraction process is food-grade, employing multiple distillation and filtrations to ensure maximum purity. This elixir boasts powerful pain relief and anti-inflammatory properties, making it an excellent choice for anyone looking to ease discomfort.
The Full Spectrum Sativa Cannabinoid Blend is also very popular for improving sleep quality, ensuring a deeper, more restful night's rest. Additionally, it's an excellent choice for anyone looking to boost their immune system and support their endocannabinoid system.
If you're looking for a natural, high-quality product that delivers results, our Full Spectrum Sativa cannabinoid blend is the perfect choice for you.
The term "sativa" in this product refers to a specific strain of the cannabis plant. Sativa strains are known for their uplifting, energizing effects and are often used during the day for increased focus and creativity. In this product, the full spectrum Sativa cannabinoid blend contains a range of cannabinoids and terpenes naturally present in the Sativa strain, providing the unique benefits associated with this type of cannabis.
Dossage:
Standard dosage is 2-6 drops before bed. Due to the cannabinoid profile on this blend we recommend only using it at night, due to the sedative and possible psychoactive effects that may occur with day time usage. After tolerance has developed, it can be used in higher dosages and during the day too, although we do recommend using our balanced (1:1) blend or high CBD (3:1) for day time use.
Ingredients:
Contains a ratio of 1:12 CBD:Δ9
Our 10ml bottle contains 200 drops with 130mg cannabinoids:
  [1]    CBD extract (~10mg)
  [12]  Δ9 Sativa extract (~120mg)
~0.6mg of pure cannabinoids per drop.
Using 4-6 drops a night, this bottle will last around 40-50 days