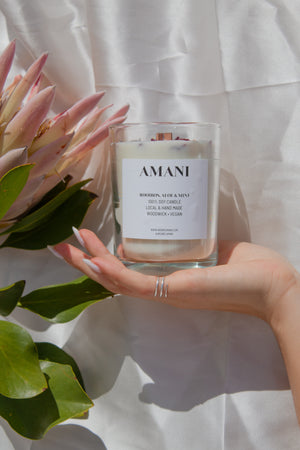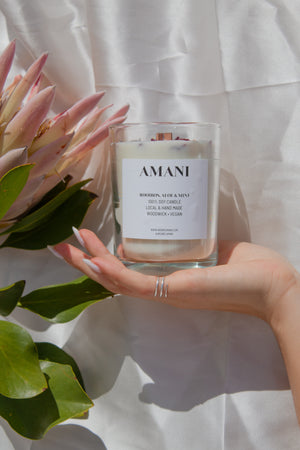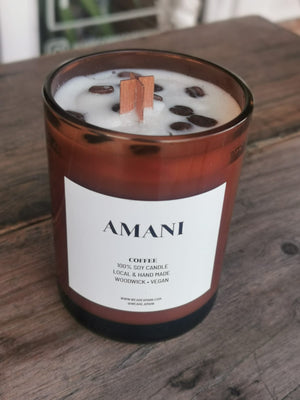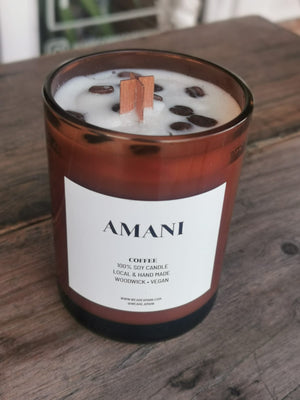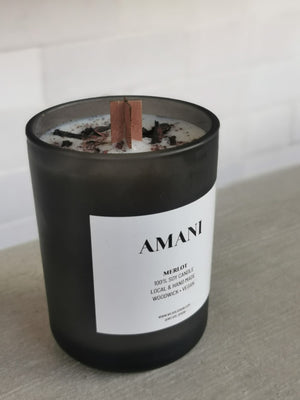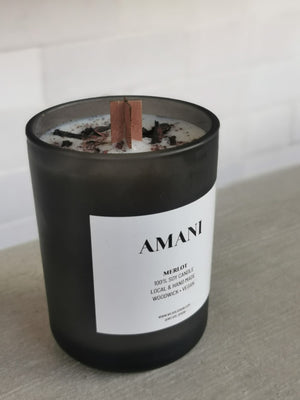 On Sale
Amani Candle Medium
Artisanal soy candles, lovingly handcrafted in Cape Town. 
Amani candles come in three: Coffee, Merlot, Rooibos-Aloe-Mint. Each candle is handmade using only the finest, 100% natural soy wax, ensuring a clean burn and a long-lasting fragrance. The wooden wick ensures not only creates a warm and cozy atmosphere with a gentle crackling sound, but it also burns slower and more evenly than a regular wick. So you can enjoy your candle for longer, without any waste.
Amani candles come in stylish glass jars. As a finishing touch, each candle is topped with delicate dried flowers or fresh coffee beans, making every candle unique and special.