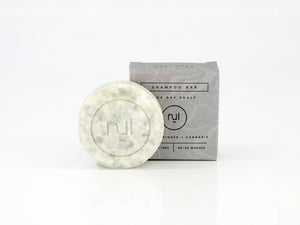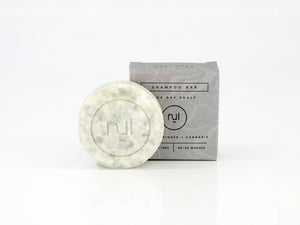 On Sale
African Ginger + Cannabis Shampoo Bar (For Dry Scalp)
If you're looking to upgrade your hair care routine while also doing your part for the environment, you need to try out a shampoo bar ASAP!
First things first, let's talk sustainability. You know that icky feeling you get when you toss yet another plastic shampoo bottle into the recycling bin, wondering if it'll actually get recycled? Yeah, we're over it. With a shampoo bar, you're ditching the packaging altogether. No more plastic waste, no more guilt.
But that's not all. Shampoo bars are also super long-lasting. In fact, one bar can last up to 180 washes - that's a lot of showers! And because they're concentrated, you're getting way more bang for your buck than you would with a regular liquid shampoo.
Plus, have you seen how cute these little bars are? They're like mini works of art for your shower. And with all the different scents and formulas out there, you're sure to find one that fits your hair type and personal style.Your hair (and the planet) will thank you!
Calming African Ginger soothes dry, irritated and flaky scalp, Cannabis optimises scalp health. Rich in antioxidants, essential fatty acids and minerals.