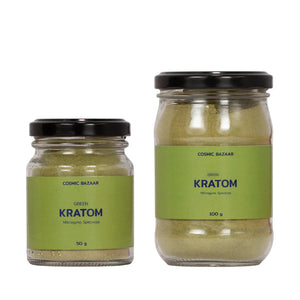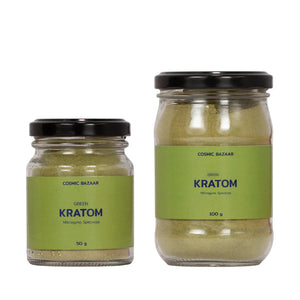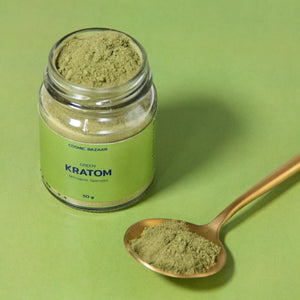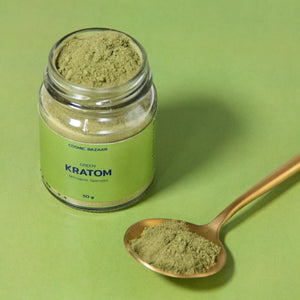 On Sale
Organic Green Kratom
Traditionally grown in the nutrient rich lands of East Africa, a tree named 'Kratom', scientifically named "Mitragyna Speciosa", grows leaves that have exceptional healing attributes like none other.

This Organic Green Kratom is grown in African soil in Uganda.
Found in the coffee family, the leaves of the Kratom tree are considered to be sacred and are used all around the world as natural remedial herbs to treat opiate addiction, relieve pain, lift mood, stimulate immune system and brings energy from within.

Apart from the general medicinal traits of the Kratom as listed above, it also has an abundant supply of potent antioxidant, minerals, and vitamins that make it healthy and valuable. Kratom does not contain any element or substances of any dangerous nature, so it gives you a big boost without any psychoactive effects. There are hundreds of different strains grown throughout Asia.
Kratom has a wide range of medicinal benefits including:
 - Pain relief
 - Anxiety
 - Mood enhancing
 - Increased cognitive function
 - Increases energy & focus
 - And much more
We mainly only recommend Kratom to those that have tried other plant medicines first for the above ailments, such as Cannabis, mushrooms, etc. Kratom should be used as a last resort.
WARNING
Large doses of kratom can cause many serious side effects, including nausea, aggression, hallucinations, trouble breathing, and death. Long-term use has been linked with dependence and withdrawal symptoms similar to other opioids.