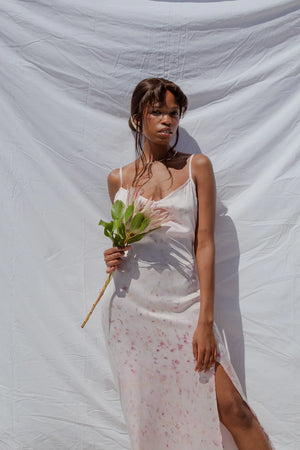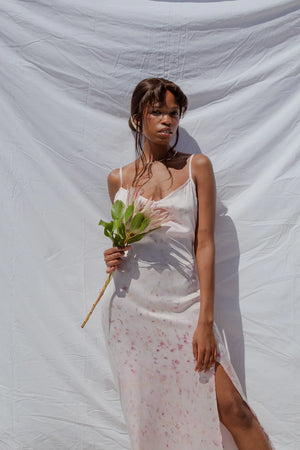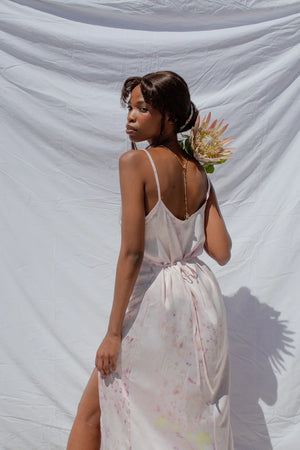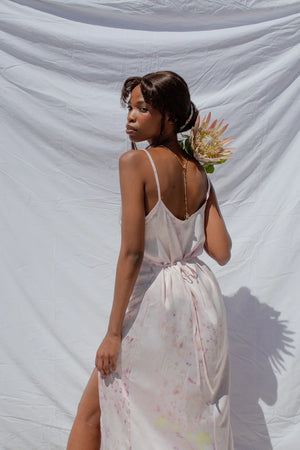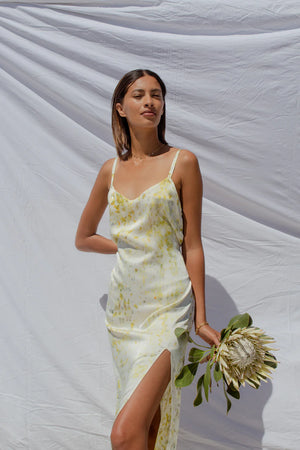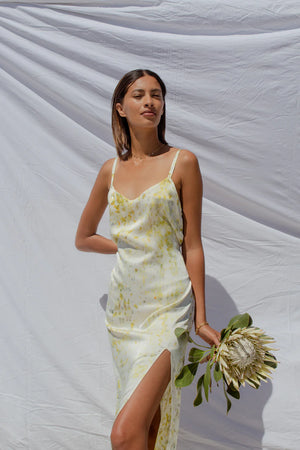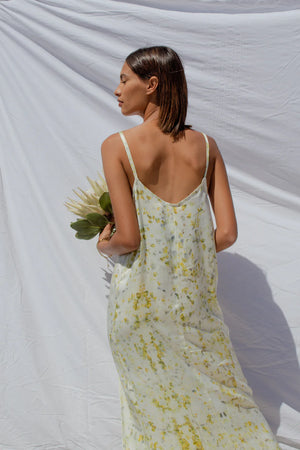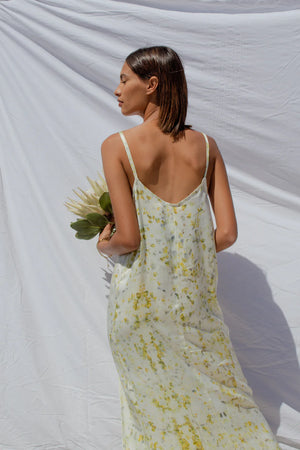 On Sale
Eco-printed Silk Dress -Long
This 100% silk ankle length eco-printed slip dress is a-one-of-a kind wearable art piece. With a loose V-neck line, slender spaghetti straps, low back and straight cut (with straps around the waist to create a more cinched waist if desired), this dress is a true capsule piece. 
Why we love it: this dress is guaranteed to have heads turning. The smooth silk will hug your body in all the right places and you will never run into someone wearing the same dress (each eco-printed design is unique). With the ability to dress up and down effortlessly, this dress has a louche elegance that is both grungy and sexy at the same time.
Wear to weddings, a night out or on a hot summer's day. Pair with sandals, heels or chunky boots.
The beauty of the process of eco printing is the element of surprise, nature continues to inspire and surprise us. However, we do understand you would like to choose a general colour scheme. So please select preferred colour scheme, and be surprised by the beauty of your totally unique eco printed design