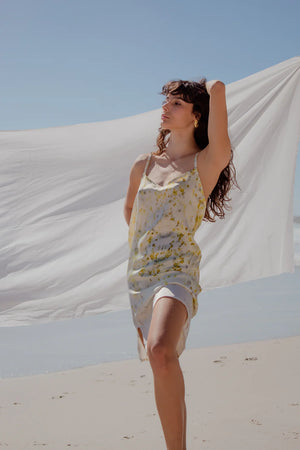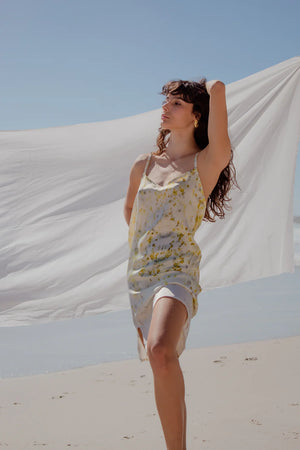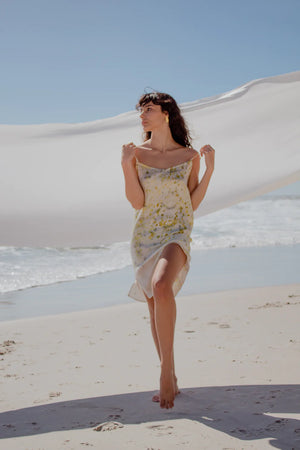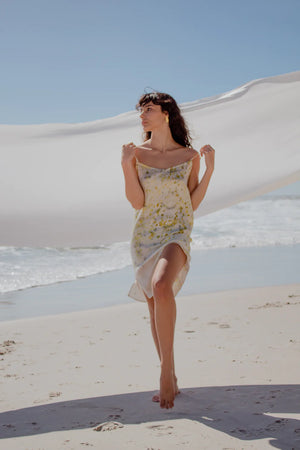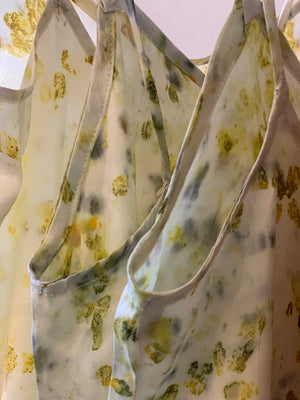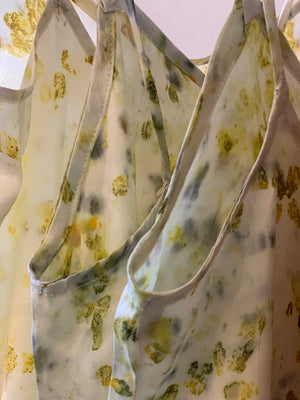 On Sale
Eco-printed Silk Dress -Short
This 100% silk eco-printed mini slip dress is a-one-of-a kind wearable art piece. With a loose V-neck line, slender spaghetti straps, low back and straight cut (with straps around the waist to create a more cinched waist if desired), this dress is a true capsule piece. 
Why we love it: This mini slip dress is the more playful version of our long slip dress, arriving just above the knees it is airy and comfortable. Doubles as a negligee, chic and elegant. Perfect to dance the night away or for a date night.
The beauty of the process of eco printing is the element of surprise, nature continues to inspire and surprise us. However, we do understand you would like to choose a general colour scheme. So please select preferred colour scheme, and be surprised by the beauty of your totally unique eco printed design.