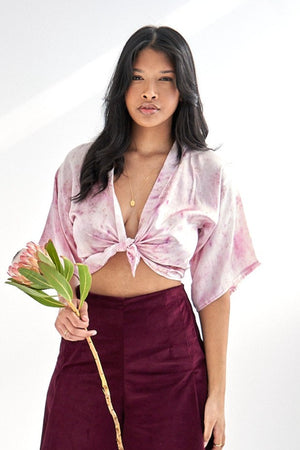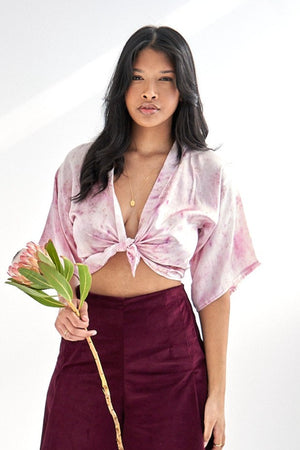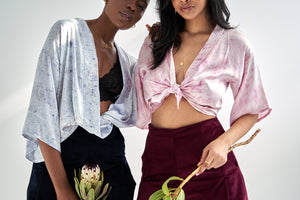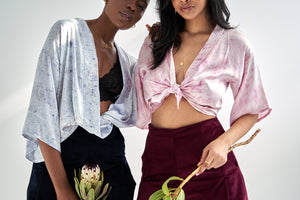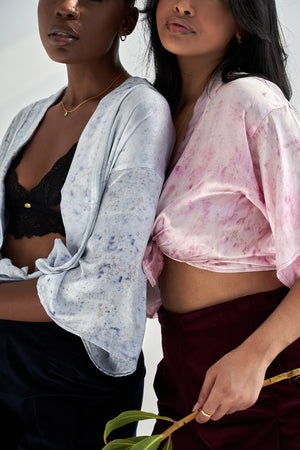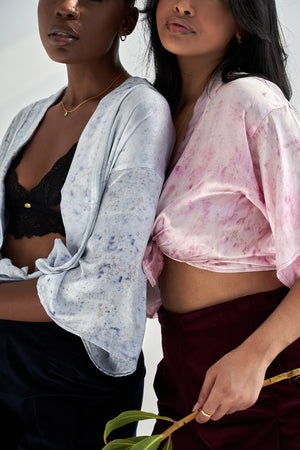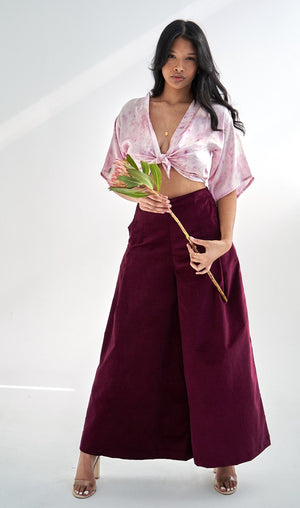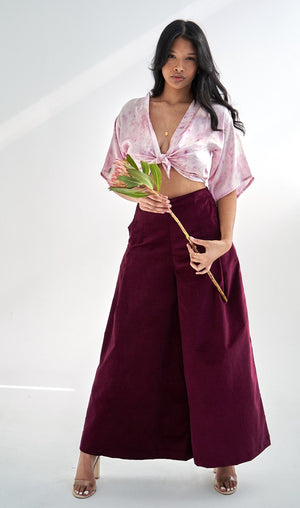 On Sale
Eco-printed Silk Kimono -Baby
Playful and unique, a one-of-a-kind statement piece to add to your wardrobe. Eco Printing is a form of natural dyeing where the colors from plants, flowers or herbs are transferred to fabric via a steaming process. 
Each kimono is created at home and transferred on silk by us (Camille & Dana), a totally unique work of art. Result will vary with available foliage and conditions - let nature surprise and inspire you!
However we do understand that you might have a prefered color in mind: please select your prefered color when ordering your kimono.
The baby kimonos are made to be worn as (crop) tops ending just below the belly button. Wear yours with the bow in the front for some cleavage, or wear it with the bow in the back (with a beautiful back decolletage). Made from 100% silk,  enveloping and keeping you warm on colder days, yet light to wear in summer, silk allows your skin to breathe. 
Pair with a pair of high-waisted jeans or tailored trousers, or wear it open as a cute jacket.