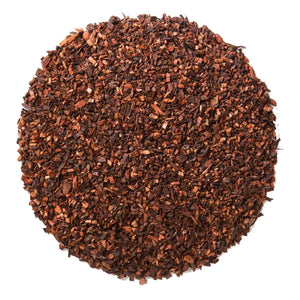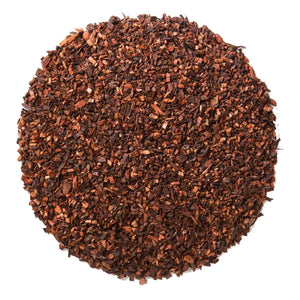 On Sale
Organic Honeybush Tea
Honeybush tea is a naturally sweet tea, indigenous to South Africa. It's caffeine-free with a honey-like aroma and taste. Honeybush tea has been used to treat multiple ailments since the beginning of the 19th century. 
With its high concentration of antioxidants, Honeybush tea helps to protect your body from harmful free radicals and promote overall wellness. Honeybush tea is also a natural anti-inflammatory, which can help to reduce inflammation in the body and potentially lower the risk of chronic diseases.
Buying tea in loose leaf form ensures a premium quality experience, with larger, fresher leaves that deliver a fuller flavor and aroma. Plus none of the downers of conventional teabags: i.e. non-biodegradable materials and harmful chemicals.