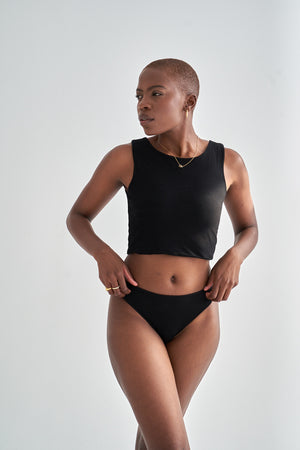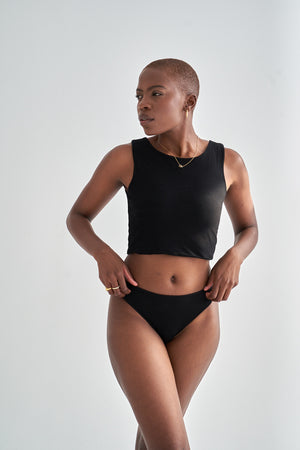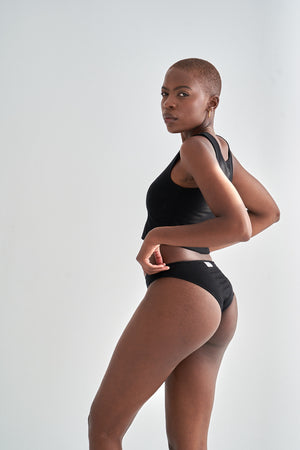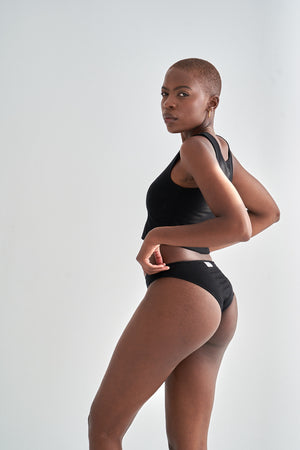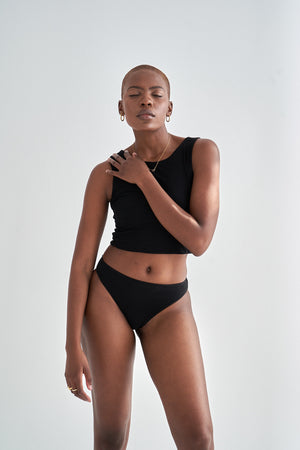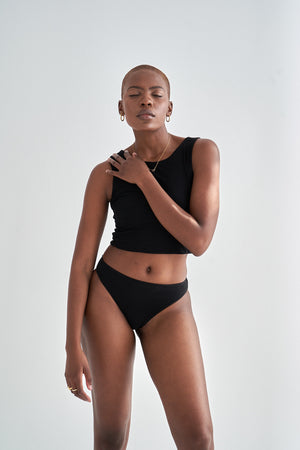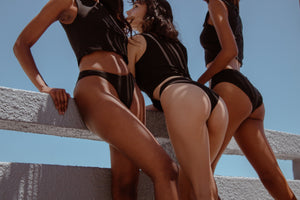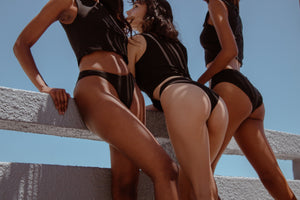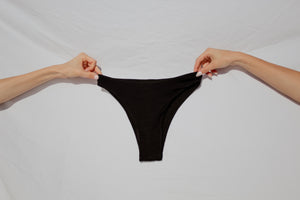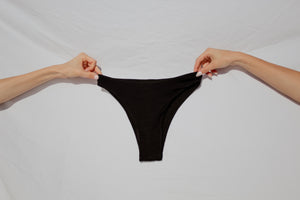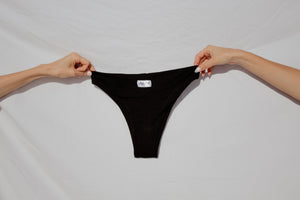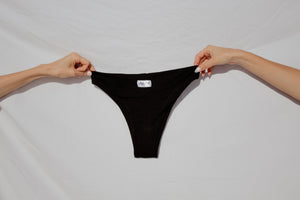 On Sale
Period Panty - Brazilian
Revolutionize your period and try washable, reusable period underwear.
These period panties look and feel just like regular underwear- but better! Every pair of Amani panties is made with an innovative leak-proof technology that ensures the ultimate period protection. Amani panties are thin, breathable, odor free and oh so comfortable, made ethically with top quality materials that are organic and locally sourced.

100% bamboo fabric, the Brazilian Period Panty sits comfortably on top of your hips and gives you a nice V shape that will refine your silhouette. This trendy style is less revealing than a thong, but more revealing than bikini briefs and will leave a seamless appearance under clothing.

The Brazilian Period Panty will suit a light to medium flow. It is ideal to wear at the beginning or at the end of your period cycle, or even on a daily basis for your peace of mind!
Want a size not currently available? Please contact us so that we can order it for you :)